Did you know that customizing embroidery is one of the most effective ways to promote a brand or a logo?
In fact, many companies use it in modern-day marketing to increase customer awareness and retention.
Custom Embroidery – What Is It?
Custom embroidery can be used to incorporate a logo or brand within the design of everyday items of apparel such as hats, t-shirts, tracks, and others.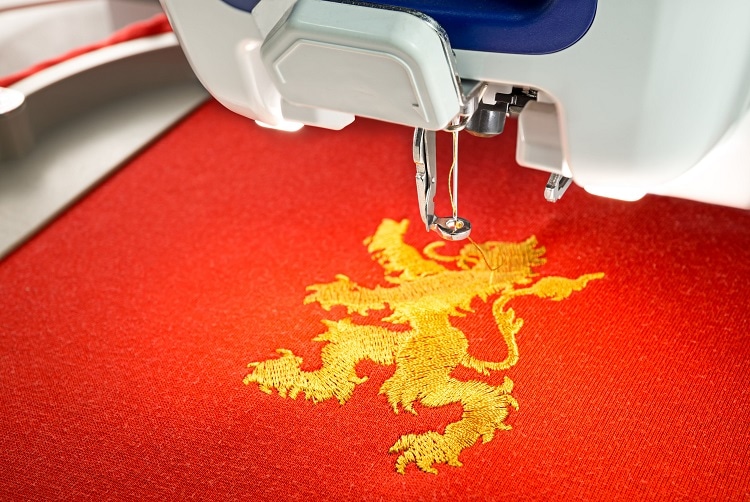 It also helps to add a unique, company-centric look and feel to products, adding significant value that aids brand loyalty in the long run.
Tip: If you are in need of a reliable machine for customizing embroidery, then check the best embroidery machine for custom designs here.
Benefits of Custom Embroidery
If you're a business owner or planning to start a venture, how can you use custom embroidery in the best manner?
We have summarized the benefits derived from this marketing tool.
1. Marketing Made Easy
One of the most challenging tasks faced by small and medium-scale enterprises is creating customer awareness and ensuring customer retention.
We are living in the "consumer-first" era and the success of any product, be it an inexpensive pen, or a premium vehicle depends significantly on how well it is marketed.
Custom embroidery is one of the commonly used marketing tools and serves as an effective medium of reaching consumers across a wide array of industries.
2. Versatility of Design
Custom embroidery gives you the power of versatility.
In a world where technology has made it relatively simple to duplicate products and designs, companies thrive for offering a unique product that may attract the attention of prospective consumers by standing out from a heap of close substitutes.
Custom embroidery can be used to alter designs and themes in the apparel industry at regular intervals. Having a good portfolio of product designs allows you to stay one step ahead of your competitors.
3. Customize to Create an Impact
We've all experienced a situation where we want to buy a specific product, but we notice a different product and end up buying that instead.
The sole reason for this is the impact that a product has on potential customers. Unless you have the rare privilege of monopoly, you are in a race with a lot of competitors.
Custom embroidery allows you to customize your products and give them a USP that can create an ideal first impression.
4. Efficient Advertising Platform
Companies are becoming aware of their Corporate Social Responsibility in recent years. Taking initiatives for the environment and society adds immense goodwill to your balance sheet.
One of the essential aspects of CSR is to create awareness amongst the customers about local as well as global issues. Some companies end up paying massive amounts of money on advertisements.
A practical and budget-friendly way to advertise and disseminate information is custom embroidery.
You could release a limited-edition version of customer-favorite products that have additional advertisements embroidered.
Free Embroidery Software For Fonts
Being able to create custom embroidery does not have to be expensive.  There are companies around that provide fantastic fonts for free download.  Sometimes you have to catch them on the right day or week for it to be free, but they are well worth looking into.
One such embroidery company that regularly has free embroidery software for downloading is Creative Fabrica.  Here's a link to their free offers. The image below gives an example of a font which was free (at the time I updated this post).  It's beautiful, isn't it!
Final Thoughts
Custom embroidery can be put to good use in today's world, where people are more connected than ever before.
It can serve as a way to convey information, differentiate products, and increase customer retention.
Till next time, Adios!