Please note, the PE770 has been discontinued by Brother. While we do more research please use the PE800 as the best embroidery machines for a beginner. 
Looking for Brother PE 770 embroidery machine reviews? Do you want to buy an embroidery-only machine? We got you covered here with our Brother PR 770 review!
If the answer to the above questions is yes, then you have come to the right place. Brother PE770 is the best embroidery machine for beginners and one of the best embroidery machines for home use!
Tip: Also available now in a new version PE800. Check out the Brother PE800 review here!
I have worked on this machine and I absolutely love it! This is my personal top pick! One of the best machines on our Embroidery Machine Comparison Chart!
The Brother PE 770 is a specially designed embroidery machine famous particularly for being capable of importing designs and featuring a broad work area and a conveniently placed LCD display screen.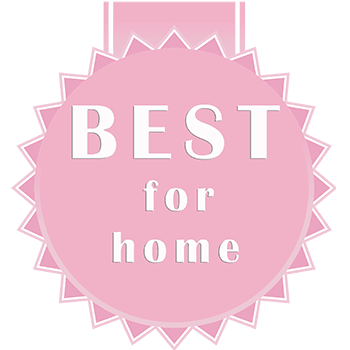 Countless positive customer reviews suggest that the product has become a favorite of both the beginners and advanced seamstresses. Read on the Brother PE 770 Embroidery Machine review below to know more about the product.
Price

Performance

Reliability

Ease of Use

User Experience
Summary
This is the best embroidery machine for beginners and the best embroidery-only machine! Love it!
Brother PE 770 Reviews
When it comes to home embroidery machines, there are few that can match the comprehensiveness of the Brother PE 770 embroidery machine.
The unit is exceptional both in terms of durability and features. When working with this Brother creation, you will gain access to innumerable design options.
The machine's back-lit LCD screen will allow you to seamlessly navigate through various available designs; what's more, you will also get to edit them according to your likings and requirements.
In short, the machine would allow you to be 100 percent perfect with your creations.
–
Brother Embroidery Machine PE770 Features:
When you are buying Brother 770 PE embroidery machine you must look into these great features:
Large area for embroidery (5 inches into 7 inches)

Touchscreen (LCD) display

A plethora of built-in designs, six lettering fonts, and 120 different frame patterns

The option of editing designs (you will be allowed to increase and decrease the sizes of the available designs and create their mirror images)

Thread trimmer

Drop-in, quick-set top bobbin

An automatic needle threader, which enables easy threading

Luminous work area

A built-in USB port for importing fresh designs

Detailed tutorials to enable proper use of the machine
Unlike most other machines available on the market, this one from the house of Brother has been strictly designed for embroidery. That's the reason why the makers have provided the users with an area of 5"x7" for embroidering bigger designs and lettering.
Another advantage of having a larger area for embroidery is that you would get to combine different designs without the need of re-hooping frequently.
–
Brother PE770 Software & designs
Brother PE 770 embroidery machine comes with a variety of free embroidery software for brother pe770 and if you are looking for additional downloadable best embroidery software for brother pe770 then you came to the right place!
–
The Brother PE 770 Embroidery Machine Is Compatible with iBroidery.
As a result of enjoying compatibility with iBroidery, the PE 770 will allow you to buy exclusive and innovative embroidery designs from the platform.
The design collection of iBroidery includes licensed characters belonging to big houses like Nickelodeon and Disney. IBroidery also provides you access to a series of limited edition patterns and designs from the one of a kind design library of Brother.
Brother PE 770 itself comes with as many as 136 designs for embroidery; these include scroll-work, floral patterns, frame shapes, quilt patterns, border styles, etc. In addition to that, there are 6 different lettering Brother PE770 fonts.
What's even more amazing is that you will not need to stick only to those included designs.
Although, as reviewers, we feel that the included patterns and designs should be sufficient for the majority of the seamstresses, you can always expand the design collection further depending on your needs.
Besides the built-in designs, the machine also provides you access to an extensive selection of Brother PE770 software, including 184 attractive sewing stitches; examples include heirloom, drawn-work, smocking, shell tech, and scallop.
All these stitches are great at enhancing quilting designs and embroideries.
–
Advantages of Brother PR 770 Embroidery Machine:
One of the biggest pluses of the PE 770 is its design editing feature. The unit's LCD display of 1.4"x2.7" makes editing designs an absolute cakewalk for you. You will be able to use the product's design editing feature to preview, rotate, and mirror your design. In addition, there will also be the option of making a design bigger or smaller.
One feature (one of my favorites!) that you are unlikely to come across in any other embroidery machine available on the market currently is My Custom Stitch. You can use this feature to create unique stitches of your own and then save them onto the Brother PE 770's built-in memory.
The machine also allows sideways sewing, which enables users to carry out applique and cylindrical sewing without rotating the fabric.
When beginning a fresh embroidery project, seamstresses often find it difficult to get their embroidery machine properly threaded. You will never face any such issue when using the Brother PE770.
The product comes equipped with an automatic needle threader, which in cognition with the machine's unassuming threading system ensures that you can start your new project quickly.
The quick-set bobbin system is another striking feature of the machine. You will just need to drop the bobbin in and pull up the thread through the available slot. That's what you will need to do for getting the machine ready for your embroidery project.
–
FAQS about the Brother PE 770
Has Brother made the PE 770 for beginners?
Brother PE 770 embroidery machine has been found to enjoy equal popularity among the beginners and advanced users. That's because, in spite of being packed with a series of advanced features, the machine never seems to be too difficult to maneuver.
–
Beginners: will find features like the automatic needle threader, thread trimmer, and quick-setup bobbin extremely useful.
That's because for most beginners getting the machine ready and giving the design created by them the right kind of finishing turns out to be the biggest challenges.
Advanced seamstresses: on the other hand, particularly enjoy the opportunity of introducing unique stitches of their own using the My Custom Stitch feature.
–
Pros and Cons of The Brother PE 770
Pros:
Offers a large area for embroidering – The embroidery field of 5×7 inches allows users to complete difficult embroidery projects with absolute ease. With this machine, embroidering large designs is no more a tough task.
Allows editing – Unlike many of the modern-day embroidery machines, this one allows you to edit all the built-in designs.
Allows comfortable viewing of designs – The massive back-lit LED display screen of the machine allows you to view all the edited or new designs comfortably. You will also get to see various active functions of the machine on this screen.
Works efficiently – PE 770 is highly reliable. You will always get the desired results if you use it following the guidelines provided in the tutorials.
–
Cons:
Has been designed only as an embroidery machine – You will be able to use the Brother PE 770 only for doing embroidery. The machine will not allow you to perform general sewing.
–
Final Verdict about the Brother PE770 Embroidery Machine:
I love this machine! It is my favorite! Brother embroidery machine PE 770 is surely one of the most flawless embroidery machines you will ever come across.
In spite of being marketed mainly as a home embroidery machine, it showcases the quality, durability, and design flexibility one expects only from commercial machines.
In my opinion and thousands of other satisfied customers' opinions, this machine is the best-computerized embroidery machine for beginners!
–
Brother PE770 Accessories:
Brother PE770 Hoops:
Brother PE770 Embroidery Machine accessories come in different packages. This set of hoops for Brother PE770 comes with a variety of Brother PE770 hoop sizes and with a brother pe770 embroidery machine hat hoop as well.
–
50 Piece High-Sheen Embroidery Thread Set:
Brother Designio by SA650 50-Piece High-Sheen, Polyester Embroidery Thread Set
40 Spools Polyester Embroidery Machine Thread:
4 Piece Embroidery Hoop Set:
Brother PE700 Ultimate Package: