Are you looking for the best embroidery-only machine?
Check out our detailed Brother PE800 review.
This is the best embroidery machine 2020 has to offer!
There are tonnes of Brother embroidery machines on the market today, however, this Brother PE800 embroidery machine is my absolute favorite for this year!
Best embroidery only machine!
The Brother PE 800 embroidery machine 5×7 is packed to the brim with designs. Some say that it is even "virtually unlimited" with design options. Well, I am a skeptic, so had to try it for myself… and I am glad that I did!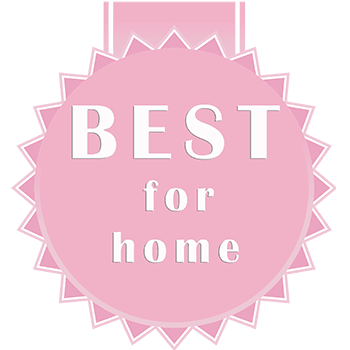 Not only, but there are also tonnes of built-in designs and monogramming fonts, there are plenty of editing features here too. Which is kind of exciting and a big plus in my eyes!
Price

Performance

Reliability

Ease of Use

User Experience
Pros:
The best computerized embroidery machine that Brother has made to date! This is the best selling embroidery machine and my No.1!
Cons:
No sewing here! You are getting an embroidery-only machine!
Brother PE800 Review
When it comes to reviewing the embroidery machines, I have strict categories that I follow and I have to say that PE 800 Brother has passed with flying colors. 
This machine keeps on proving itself to me time and time again. Not only it is relatively easy to use the machine, but it also gives me everything that I need from the embroidery machine.
This machine is extremely reliable, easy to use, very durable and it is very much affordable for any home embroidery enthusiast. And yes, it is a good enough embroidery machine for a small home business as well. 
–
Brother Embroidery Machine PE800 Features:
Check out the Brother 800 PE embroidery machine's best features:
Large 5×7 inch embroidery field

Large color LCD touchscreen

138 built-in embroidery designs

11 lettering Brother PE800 fonts

650 stitches per minute

Extensive design editing options, incl: mirror image

An automatic needle threader

Programmed thread trimmer

Design memory

Well lite work area

A built-in USB port for easy downloads
Please note: this is an embroidery-only machine. As this machine is purely dedicated to embroidery, rest assured, it is fully packed with only the best Brother embroidery features!
–
Brother PE800 Software & Designs
Here are some of the PE 800 key features worth exploring in more detail:
Brother PE800 Software:
Brother PE 800 embroidery machine comes with exclusive access to the best embroidery software for Brother PE800 and downloadable design selections. Simply follow the steps in iBroidery.com and you will be able to get what you need.
Brother PE800 Designs:
Brother PE800 embroidery machine comes with 138 built-in embroidery designs and 11 monogramming fonts. These include 7 English, 3 Japanese, and 1 Cyrillic font as well. On top of that, there are 10 frame shapes and 14 border styles as well.
Large LCD Touchscreen:
Brother PE 800 embroidery machine has a greatly lit working area and comes with a large 3.2-inch color LCD touchscreen.
There are tonnes of easy to follow setting to adjust virtually everything, from lettering to stitches. Did I mention that you can also easily combine embroidery designs with monogramming? Talk about packed to the brim!
–
Advantages of Brother PE 800 Embroidery Machine 5×7:
Here are some of the most important advantages of working with the Brother PE800 embroidery machine:
Superior Design Editing:
One of the best features of the PE 800 Brother embroidery machine 5×7 is definitely the design editing. This allows you to create embroidery like never before.
I am talking, of course, about the mirror image and the rotate options. Not to mention the ability to increase and decrease the size of the designs too.
Automatic Needle Threader:
Just like most of the Brother embroidery machines, this machine comes equipped with an automatic needle threader, which allows you to continue with your work quickly and easily.
Thread Trimmer:
PE800 Brother also comes with a programmed thread trimmer and the drop-in bobbin system as well. All bonuses here.
Also, please note: Brother PE 800 is an upgrade to the late Brother PE 770. If you are already familiar with the earlier model, you will absolutely love the new version!
Brother PE800 is the best seller and a far more superior machine to the older one.
–
Pros and Cons of Brother PE 800
Pros:
Large embroidery area – Having a large embroidery field is essential to being able to create for versatile designs. With the 5×7-inch field, you are sure to have plenty of fun times here.
Design editing – There are not many machines on the market that allow you to edit the built-in designs. Well, this is one of those great machines.
User-friendly and efficient – I already loved the PE770, but this New Version, is simply awesome! Both thumbs us here Brother!
–
Cons:
It is an embroidery-only machine – Well, if you are wanting to sew as well, this is not the machine for you!
–
Final Verdict about the Brother PE800 Embroidery Machine:
After using this machine personally on a number of projects and researching tonnes of Brother PE800 embroidery machine reviews, I come to the conclusion that this machine PE800 is the best one on the market today!
This is my No.1 embroidery machine for this year! Not only I put it on the top of the list of my best embroidery machines, but this machine also features on the best selling lists of embroidery machines across the world. And if it doesn't yet, then it should!
There is no hiding that I love the Brother embroidery machines, but this does not mean that I do my reviews with a biased approach. This machine is the new and improved PE770 and it deserves to be recognized as one of the best there is atm.
PE 800 is very easy to use, it is fully computerized and comes with a relatively low price tag. What is not to love about this machine. You get a fully packed machine, reliable, durable, and pretty cheap. I love it and I know that you will too!
–
Brother PE800 Accessories:
Brother PE800 Hoops:
Brother PE800 Embroidery Machine accessories come in different packages. Check out this set of Brother PE800 embroidery hoops here:
Brother SA650:
Check out the selection of Brother PE800 suitable polyester embroidery thread sets here:
40 Spools Polyester Embroidery Machine Thread:
Check out the alternative machine embroidery threads here:
4 Piece Brother PE-800 Embroidery Hoop Set:
Take a look at the Brother PE800 hoop set here: