If you are looking for a superior embroidery machine for your personal use or your home business, then you have found one. Here is our detailed Brother SE1900 review.
According to tonnes for Brother SE1900 Reviews, the Brother SE1900 embroidery machine is the current best Brother embroidery machine for home business.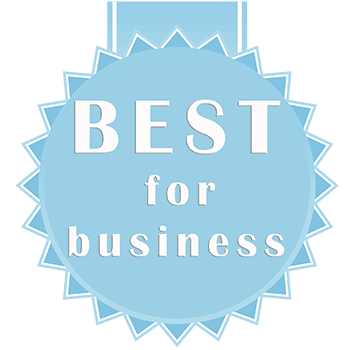 Brother SE1900 Embroidery Sewing Machine is an upgraded version to the late Brother SE1800, and it is now the one to wear the crown of the best embroidery machine for a home business!
If you thought that the earlier model took your embroidery to another level, than you have not seen this one yet! You are welcome to compare Brother SE1800 vs. SE1900. However, the next generation is here, and it will positively surprise you!
Here is a detailed review of the Brother computerized sewing and embroidery machine, SE1900:
–
Price

Performance

Reliability

Ease of Use

User Experience
Pros:
Amazing machine, easy to use, packed with features! To me, it is the best embroidery machine for small or home business in its class! Great for intermediate and advanced users.
Cons:
Little pricey, but worth a stretch, especially for more serious embroidery enthusiasts!
–
Brother SE1900 Review
Check out the detailed Brother SE 1900 review, and find out about the latest in Brother embroidery machine technology. This is the machine that you have been looking for!
If you are looking for an excellent combination sewing and embroidery machine, then look no further!
Talk about a multi-purpose machine that is packed to the brim with exciting and innovative features, and that is easy to use! I am so excited just writing about this one!
The possibilities are endless with the SE 1900 Brother embroidery machine! This is one of the best embroidery machines for home use and the best embroidery machine for small businesses.
Brother SE1900 Sewing Embroidery Machine features:
The Brother Embroidery Machine SE 1900 has a sizeable 5×7 embroidery field allowing you to produce large designs.
This machine also comes with 240 built-in embroidery designs, 11 fonts (including 7 English, 3 Japanese, and 1 Cyrillic) for monogramming, and ten different frame shapes.
–
What's in the box?
Here are the inclusions of what comes in the box with the Brother SE1900 embroidery machine:
Brother SE1900 Accessories: 
240 built-in sewing stitches

138 built-in embroidery designs

Ten buttonhole styles

11 monogramming lettering fonts

5×7 inch embroidery field

Eight quick-change versatile sewing feet

Horizontal and side stitching available

Automatic needle threading

3.2 inch LCD large color touchscreen
–
Brother Embroidery Software:
Just like the majority of Brother sewing machines, Brother Embroidery Machine SE 1900 has an inbuilt USB port for easy access to downloadable designs and upgrades.
This machine also comes with tonnes of other funky features that are worth checking out! Did I mention the Electronic Speed Control? Yes!
Pros and Cons of Brother SE1900:
Here are some of the positives and the negatives of the Brother SE1900 sewing embroidery machine:
Pros:
Ease of use: The machine is fully computerized with tonnes of unique smart features. All of which ensures that your embroidery experience with this machine is smooth and easy-going!
Works Well: This is one of the best selling embroidery machines on the market today and highly regarded by both the best in the industry and the home embroidery enthusiasts alike.
Has a large number of built-in designs: This machine comes with a whopping 240 sewing stitches and 138 built-in embroidery designs. Of course, this machine also has a USB port so that you can download additional designs with ease!
Has an embroidery speed of 650 stitches per minute: This is a lightning speed when it comes to embroidery!
Has a sewing speed of 850 stitches per minute: Very precise and crisp sewing here!
Cons:
Price: The price is a bit of a steep side but worth a stretch, especially when you are setting up a home sewing business!
–
Final Verdict about SE1900 Brother:
Because this is an upper market computerized embroidery machine, Brother SE1900 is very simple to use and fun to work with. The easy to follow on-screen instructions help you to create very much on-trend designs as well as your standard creations as well.
I have used both the SE1800 and the new SE1900, and I cannot turn back now. The latest version is the step up and sets you apart from the crowd.
The SE1900 embroidery machine – is money well spent!
Check out the current prices of the Brother SE1900 for sale here:
Ultimate Brother SE1900 Embroidery Machine:
 Still, not sure? Check out the ultimate Brother SE1900 sewing and embroidery machine specs by clicking on the pic:
SE1900 Sewing Machine Additional Products:
Best Way To Get Free Embroidery Software
If you've just bought a new embroidery machine, you probably want to stock up on embroidery software so you can start making some fantastic designs.  Luckily there is a way to get lots of free embroidery software. 
Creative Fabrica has freebies each day, and new packages are added on Fridays.  There is a countdown timer showing next to the free embroidery designs – and if you miss out on the freebie, you can still purchase them (they are pretty cheap).
If you prefer to have access to all their software, you can sign up for a subscription service.  Just make sure to use the code JENSSEWING35 for a 35 discount on that.