Looking for the Brother SE400 Review? We have got you covered with our detailed review right here!
If you are looking for the best Brother sewing machine and the best selling Brother embroidery machine, then Brother SE400 computerized embroidery machine has got it all! 
This is the most versatile sewing and embroidery machine that you can get and for an affordable price. This is one of my favorite machines of all time and one of the best embroidery machine choices!
Tip: Check out the new versions of Brother machines here, including NEW VERSION – SE600!
–
The Brother SE400 Embroidery Sewing Machine is an amazing machine and it is taking the sewing and embroidery experience to a different level.  Here is my detailed review of the Brother SE400.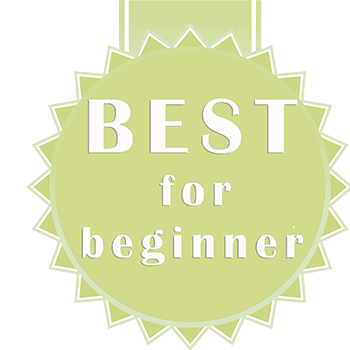 Price
Performance
Reliability
Ease of Use
User Experience
Our Verdict
This is the best easy to use sewing and embroidery machine that we I have used! It is a best seller for a reason! Great value for money!
Pros: Brother SE400 is an easy to set up and to use machine. It is light weight and it comes with an extensive list of design options and patterns. Great value for money!
Cons: May be a bit confusing for beginners, but comes with easy to follow instructions.
Brother SE400 Review
For many people who are not that good at stitching clothes, this machine named "Brother SE400" is nothing less than magic. This computerized sewing machine is a gem of a piece that enables people to embellish their work in the easiest way possible.
The machine is the best choice for all your sewing and embroidery requirements. The light weight of the machine enables the user to use it from anywhere they want with easy shifting and moving of the machine.
Brother SE400 embroidery machine features:
This reliable Brother computerized sewing machine offers a max 4×4′ embroidery area with 400 speeds. This lightweight machine of 14 lbs comes with a 25 years warranty that guarantees the users about the perfection that it comes with.
Let us have a quick look at all the features that it machine has:
It offers 4×4' embroidery area
Has 67 sewing stitches with 98 stitch functions
70 inbuilt embroidery designs
The machines have 5 lettering fonts
Minimal pressure on the feet
Inbuilt tutorials to simplify learning
Design editing options- mirror images, adjustment in design size
Light weight
Computer connectivity which enables importing designs from any computer
Touchscreen LCD display
Easy setup
You can choose any embroidery design of your choice from the inbuilt 70 designs, 120 patterns, and 5 lettering fonts. This is not it. It also has many inbuilt features for stitching purpose as well.
The machine is well-installed with 67 sewing stitches and 98 stitch functions. Well, these numbers clearly indicate that this sewing embroidery machine is nothing less than a feature-rich device.
–
–
Wait, there is more to add in the feature. The feature of computer connectivity makes this super innovative with designs. You can import any design pattern from the computer which allows you to play with millions of designs, patterns, and colors.
Brother Embroidery Software:
After you purchase your Brother SE400 sewing machine, you are not limited to the selection of the designs that come with the machine.  There is an extensive list Brother SE400 embroidery software and it includes a wide range of designs that are ready for you to download as you please.
–
–
You can ensure that your Brother SE400 embroidery machine is up to date with the latest software by downloading the updates as they come out.
There are import trendy and new designs as you please.  Brother SE400 uses industry standard .pes files and .pen ibroidery files.  Having your files in a digitized file is only a bonus.
–
FAQ about Brother SE400:
Is Brother SE embroidery machine for Beginners or advanced users?
After the description of all its amazing features, it is very obvious for you to question about for which type of users it is meant for – beginners or advanced level users?
Beginners: To add to your excitement this device can be used by both types of users. Even if you are a beginner this machine has a lot to offer you. The ability for editing design gives you a large canvas to play with.
The automatic needle threader and easy threading make the journey of beginners very convenient. It also helps the beginner to learn how to use this machine with the various inbuilt tutorials which explain each and every step in detail.
Advanced Users: If to talk about the range and options for the advanced users, there will be no end to this.
With super easy bobbin winding system including increasing decreasing the design size, trying mirror images and much more such features, this is the perfect sewing machine to create magic for your home, office, clothing, and gifts.
Brother SE400 has many features for both beginners and advanced users. It entirely depends on your imagination and creativity how you play with this machine and create your own masterpiece.
Pros and Cons of Brother SE400:
Pros:
Lightweight: Unlike the other general sewing machine this machine is light weight which makes its moving and shifting very easy. Going somewhere? Pack this machine along.
Affordable Price: The machine is available at all the leading websites at an affordable price.
Design options: This machine offers you with many design patterns to choose from. Even if something new is tried every day you will not fall short of designs.
Easy set up: You hardly have to apply any brains to set up this machine. It is easy to set up and requires no special requirements.
Cons:
Confusing for beginners: With so many advanced features the machine can be a little difficult to understand at the beginning and can cause a bit of confusion.
But, with time you will gradually adjust with the machine and let us look at the brighter side of getting many design options.
What's in the box?
Brother SE400 Accessories:
Brother SE400 Computerized Sewing and Embroidery Machine
4″ x 4″ embroidery hoop
A power cord is included
USB cable
Comes with a soft cover
Embroidery arm
Embroidery bobbin thread
Comes with a free Arm/Accessory compartment
Accessory bag with a needle set, cleaning brush, touch pen, scissors, seam ripper, two screw drivers, three spool caps and three bobbins
Accessory feet, including an overcasting foot, monogramming foot, zipper foot, buttonhole foot, blind stitch foot and of course the embroidery foot
English and Spanish Brother SE400 manual
25 year limited Brother sewing machine warranty
Final Verdict about Brother SE400:
To conclude my review, I have just one thing to say, buy this amazing machine and play with your creative side to no end! This machine will allow you to rediscover new innovations and experiment till your heart is content in both sewing and embroidery. I love this machine and I know that you will too!
SE400 Brother additional products:
Disclaimer:  Jensewingmachines.com is a participant in the Amazon Services LLC Associates Program, an affiliate advertising program designed to provide a means for sites to earn advertising fees by advertising and linking to amazon.com and other Amazon sites.